Fabrics are Oeko-Tex Certified.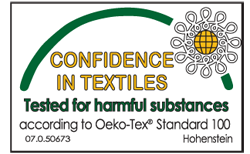 The Oeko-Tex system: Worldwide, Consistent,
Reliable.Transparency for producers, retailers and consumers.
With the increasing awareness of social well being and our desire to ensure we are not being subjected to harmful substances, Winart have taken the proactive approach to obtaining certification form Oeko-Tex, the internationally recognised label for CONFIDENCE IN TEXTILES. This logo signifies that the product has passed rigorous testing implemented by independent testing institutes which confirms that no harmful substances are present and that the fabric poses no risk whatsoever to your health.
Australian Made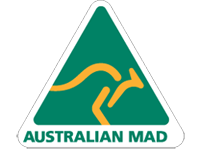 Winart Fabrics acquired the license to use the Australian Made Logo for our blind fabrics. Everything this logo stands for; trusted quality, reliability and supporting local jobs, compliments Winart Fabrics, making this a perfect fit. We are very proud to be able to use this logo and find it is a great way to differentiate our products and highlight the value of being Australian Made.
ISO 9001:2008 standards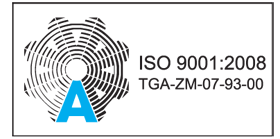 Winart product's is certified according to ISO 9001 standards and all of our products and components are subject to quality assessments and quality control procedures. Quality is an all-encompassing term to us and it relates to all business areas, whether production, customer service, procurement, shipping or communications. And we always endeavor to continuously improve our standards.