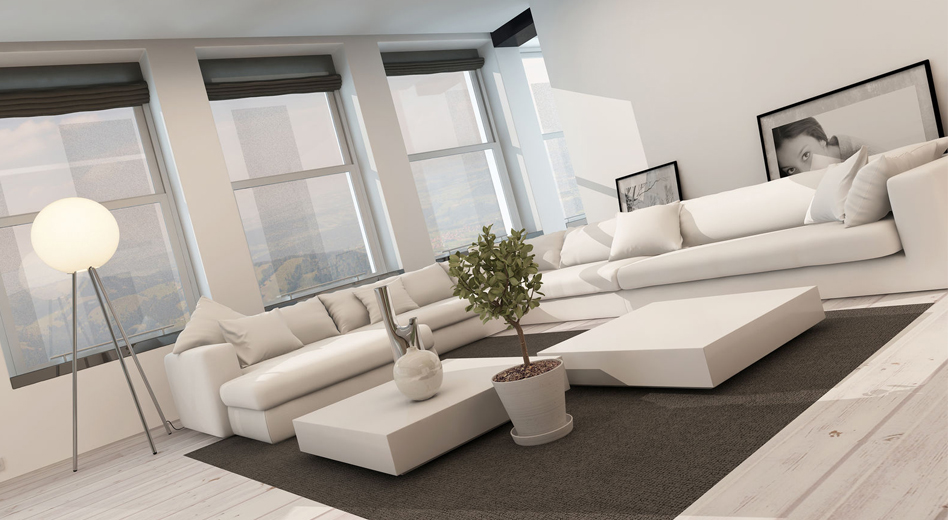 Roman blinds are the most luxurious product within the Winart roman blinds collection, the perfect way to bring a dash of class to your home and creating an elegant soft look within the home, offering relaxation when the evenings draw in.
A very fashionable way of dressing up a window, roman blinds can be fashioned from by combining any fabrics and used in conjunction with roller blinds and pelmets can be given a layered look.

Available with Translucent fabric allowing privacy without compromising the natural light entering the home environment.
Can be personalized by shaping the bottom accordingly
Available in blackout and screen fabric
Fabric-wrapped bottom bar and color-coordinated hardware for a completely finished look.
Fabric-wrapped Cassette system conceals the fabric roll, further enhancing the beauty of Winflex System
Available with a variety of bottom bar options for maximum colour coordination.