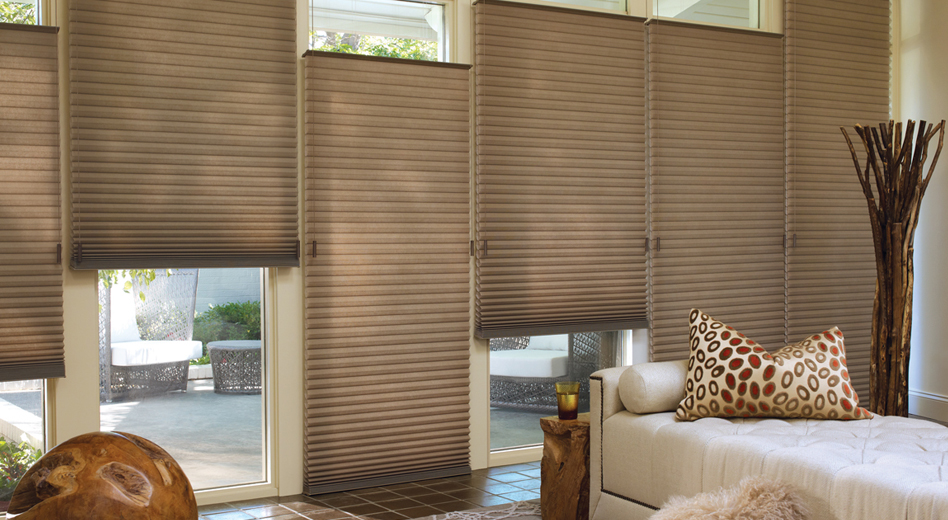 Cellular blinds provide the ultimate in versatile light control, privacy and style in any room. Translucent fabrics gently filter light while maintaining privacy and protecting your furnishings from UV fading. They're ideal for dining and living spaces.
Energy Saving
Most of your home's energy is lost through windows. Air is trapped within a honeycomb cell, reducing heat loss in the winter to keep you warmer, and reducing heat gain in summer to keep your home cooler. Research revealed that up to 30% of heat loss from your home occurs through uncovered windows.

Effective window insulation can dramatically improve comfort and reduce energy costs.
Perfect solution to almost any window shape from circles to triangles and sloped shapes.
Particularly suited to cover sloped windows, conservatories and skylights.
The smooth and even weave of the valance has excellent care and cleaning properties, which makes it easy to clean.
Provide privacy, whilst softening the light to give the room a warm, gentle glow.
Custom-made to fit, not matter the shape or size
Dusting: regular light dusting with a feather duster or soft cloth maintains a like-new appearance.
Vacuuming: for deeper cleaning, vacuum gently with a brush attachment of any vacuum cleaner. Most products may be vacuumed using vertical strokes.